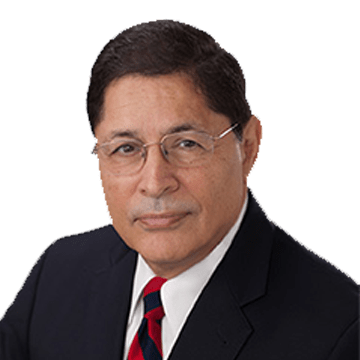 Stanley P. Santire
Texas Justice Center
4900 Fournace Place, Suite 200
Bellaire, Texas 77401
Tel: 1-888-852-3010
Biographical
A former naval officer, Stanley Santire is the managing member of the Santire Law Firm, PLLC dealing with construction and employment issues, non-compete covenants, and trade secrets. Experienced in mediation, arbitration, trials, and appeals, he formerly served as Chief Legal Counsel for a Fortune 500 company with responsibility for a wide range of construction and employment issues in Europe and the Middle East.
Practice Areas
Arbitration
Construction
Employment Law
Mediation
Education
American Bar Association Forum on Construction Trial Advocacy
Certificate: Texas Mediator Credentialing Association Credentialed Advanced Mediator
Certificate: A.A. White Dispute Resolution Institute Mediation Training
Certificate: University of Houston School of Laws – Commercial Arbitration Training
Certificate: Attorney-Mediators Institute Mediation Training
Certificate: Advanced Transformative Mediation Training
Certificate: Texas A&M University Mediation
Memberships, Affiliations & Licenses
State Bar of Texas
State Bar College
Houston Bar Association
Chair of Houston Bar Association ADR Council
Association of Attorney Mediators
National Association of Minority Contractors
Texas Mediator Credentialing Association
ADR Section Houston Bar Association
Trade Secrets Committee, Intellectual Property Section State Bar of Texas
Houston Trial Lawyers Association
S.District Court Southern District of Texas
S. Court of Appeals for the Fifth Circuit
Bar Association of the Fifth Federal Circuit
Litigation Section of the State Bar of Texas
Labor & Employment Law Section State Bar of Texas
Labor & Employment Law Section Houston Bar Association
Line Officer, United States Navy, destroyer duty and member of NATO Tactical Staff.