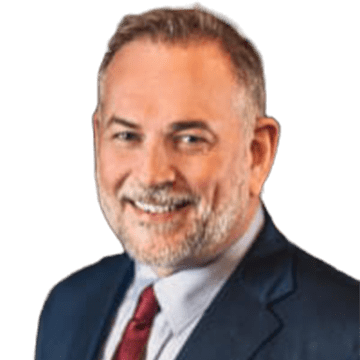 Michael A. Hawash
Texas Justice Center
4900 Fournace Place, Suite 200
Bellaire, Texas 77401
Tel: 1-888-852-3010
Biographical
Over a career that spans three decades, Mr. Hawash has experience handling a variety of civil disputes, including those arising out of breach of contract, deceptive trade practices, insurance coverage, insurance bad faith, personal injury, professional malpractice, and other general business disputes.
Licensed to practice law in all courts throughout Texas, Mr. Hawash has frequently been admitted pro hac vice by the bar associations of many other states.
As a distinguished mediator and trained early dispute resolution professional, Mr. Hawash is often engaged as a neutral to aid parties in finding fair and economical solutions to disputes outside of the courtroom, typically with a massive savings of time, energy and expense. Mr. Hawash can serve as a neutral in both traditional and dynamic mediation, as an early dispute resolution professional using the EDR Institute protocols, and as a Texas Department of Insurance selected mediator using the Out-of-Network Claim Dispute Resolution process.
In addition to traditional court cases, Mr. Hawash also handles arbitrations brought under the American Arbitration Association (AAA), Judicial Arbitration & Mediation Services (JAMS) and International Chamber of Commerce (ICC) rules.
Practice Areas
Arbitration
Business / Commercial Law 
Construction
Insurance
Intellectual Property

Mediation

Personal Injury / Tort
Real Estate
Education
Doctor of Jurisprudence | The University of Houston, 1994
B.A. in Government | The University of Texas at Austin, 1991
B.A. in History | The University of Texas at Austin, 1991
Memberships, Affiliations & Licenses
AAA, Advanced Mediation Strategies in the Digital Age, 2021
American Bar Association, Advanced Mediation & Advocacy Skills Institute, 2021
Association of Attorney-Mediators, Advanced Attorney-Mediator Training, 2020
Mediate University, Ethical Considerations for Use of Online Dispute Resolution, 2020
Association of Attorney-Mediators, Advanced Mediator Training, 2019
AA White, Dispute Resolution Center, Mediation Training, 2018
Admitted to the Bar: Texas (1994); US District Court: Northern, Southern, Eastern, and Western Districts of Texas; US Court of Appeals: 5th Circuit
Trustee, Early Dispute Resolution Institute
American Bar Association, Committee on Early Dispute Resolution
American Bar Association, Committee on ADR Practice Management, Business & Skills Development;
American Bar Association, Committee on Mediation;
Association of Attorney-Mediators;
Texas Association of Mediators;
Texas Mediator Credentialing Association