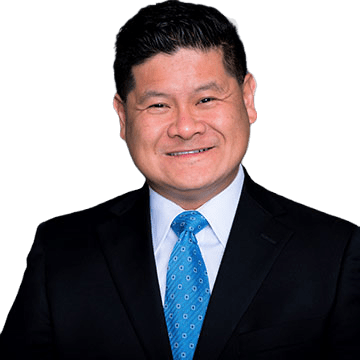 Hon. Jason Luong
Texas Justice Center
4900 Fournace Place, Suite 200
Bellaire, Texas 77401
Tel: (713) 435-9258
Biographical
Jason Luong is a former State District Judge, a former Harris County Assistant District Attorney, and former civil attorney with over 20 years of legal experience. Judge Luong has tried dozens cases to a jury verdict and has presided over thousands of cases as a district court judge.
Judge Luong began his career as a law clerk for one of the most respected U.S. District Court Judges in the nation. Judge Luong then worked as an associate representing clients in high stakes, "bet the company" civil litigation. In 2007, Judge Luong was named a "Rising Star" in Business Litigation by the Thomson-Reuters Group (recognized in Texas Monthly Magazine). In 2008, Judge Luong left a successful civil practice to accept a position as an Assistant District Attorney, where he handled a wide range of criminal cases ranging from assault-family member charges to the most serious felony offenses including aggravated assault and murders. As a prosecutor, Judge Luong was named a "Rising Star" in Criminal Prosecution–one of only two prosecutors in Harris County selected for this distinction. In 2012, Judge Luong started his own defense practice representing clients in civil matters as well as serious criminal cases and criminal appeals, both in State court and in federal court. Judge Luong was selected by his peers to serve on the Board of the Harris County Criminal Lawyers Association—one of the largest and most prestigious criminal bar associations in the nation.
In 2018, Judge Luong was elected as the Judge of the 185th Criminal District Court of Harris County, Texas. Judge Luong was the first Vietnamese American elected to be a judge in a criminal court in the State of Texas, and the first Asian American elected to a felony court bench in Harris County. Judge Luong has presided over thousands of felony cases and multiple felony jury trials. Former Judge Luong has experience resolving thousands of cases. He is one of the few mediators that have experience as a civil litigator, as a criminal prosecutor, and as an elected district court judge.

The Law Offices of Jason Luong, PLLC
Principal Attorney/Owner January 1, 2023 to Present and March 2012 to December 31, 2018

Judge, 185th Criminal District Court of Harris County, Texas
January 1, 2019 to December 31, 2022

PRESIDING JUDGE, FELONY VETERANS TREATMENT COURT, Harris County, Texas
January 2021 to December 31, 2022

HARRIS COUNTY DISTRICT ATTORNEY'S OFFICE
Assistant District Attorney May 2008 to March 2012
Misdemeanor Prosecutor May 2008-November 2009
Felony Prosecutor November 2009-May 2011
Chief Misdemeanor Prosecutor May 2011-March 2012

SMYSER KAPLAN & VESELKA, L.L.P., Houston, Texas
Senior Associate May 2005 to May 2008

BECK REDDEN L.L.P., Houston, Texas
Associate November 2001 to May 2005

HONORABLE ROYAL FURGESON, U.S. District Court Judge for Western District of Texas, Midland, Odessa, and Pecos Divisions
Law Clerk 2000-2001

HONORABLE HARRIET O'NEILL, The Supreme Court of Texas, Austin, Texas
Intern Spring 1999

HONORABLE LYNN N. HUGHES, U.S. District Court Judge for the Southern District of Texas, Houston Division
Intern Summer 1998
Education
THE UNIVERSITY OF TEXAS SCHOOL OF LAW, Austin, Texas Doctor of Jurisprudence with honors, May 2000
Member, TEXAS LAW REVIEW (1998-2000)
Studied Abroad at the University of London (Fall 1999)
RICE UNIVERSITY, Houston, Texas
B.A. in Political Science and Economics cum laude, May 1997
ALIEF HASTINGS HIGH SCHOOL, Houston, Texas
Summa cum laude, June 1993
Memberships, Affiliations & Licenses
ADMISSIONS

State of Texas (2001)
Western District of Texas (2001)
Southern District of Texas (2002)
Eastern District of Texas (2002)
Northern District of Texas (2002)
United States Court of Appeals for the Fifth Circuit (2005)
Supreme Court of the United States of America (2007)

MEMBERSHIPS

TEXAS BAR FOUNDATION
Fellow April 2022-Present
Selection is based on outstanding contributions to the legal profession as well as a commitment to the community.

TEXAS CENTER FOR THE JUDICIARY
Member 2019-2022

TEXAS ASSOCIATION OF SPECIALTY COURTS
Member 2021-2022

STATE BAR OF TEXAS
Member 2000-Present
Vice Chair, Asian Pacific Interest Section 2007-2009
Committee member, Committee on Racial Diversity in the Profession
2007-2008

HOUSTON BAR ASSOCIATION
Member 2001-Present

HARRIS COUNTY CRIMINAL LAWYERS ASSOCIATION
Board Member 2016-2018
Member 2012-2018

TEXAS CRIMINAL DEFENSE LAWYERS ASSOCIATION
Member 2012-2018

TEXAS COUNTY AND DISTRICT ATTORNEYS ASSOCIATION MEMBERSHIPS
Member 2008-2012

ASIAN AMERICAN BAR ASSOCIATION of Houston
Member, Board of Directors 2008-2010
Vice President of Development 2008
Corporate Counsel Committee, Co-Chair 2007
Gala & Silent Committee, Co-Chair 2006
Member 11/2003-Present

MEXICAN AMERICAN BAR ASSOCIATION OF HOUSTON
Member 2016-Present

HOUSTON YOUNG LAWYERS ASSOCIATION
Member 11/2001-2011
Leadership Academy 2003-2004
Selected to participate in the inaugural HYLA Leadership Academy class.
Arts & Entertainment Committee Member 2002­-2004

SPEAKING ENGAGEMENTS/WRITINGS/AWARDS


"Breaking barriers in the Workplace as an Asian-American Lawyer," Texas Criminal Defense Lawyers Association, Race in the Law Seminar, April 22, 2022,
Austin, Texas


"What Every Lawyer Needs to Know about Handling a Criminal Case,"
State Bar of Texas, Asian Pacific Interest Section Annual Meeting, May 2012, Austin, Texas.     


Panel Member on Jury Trials and Litigation, National Convention of Vietnamese American Attorneys, Annual Meeting, July 2012, Houston, Texas.


Federal and State Courts Take Different Approaches to Damage Claims in (b)(2) Class Actions, International Association of Defense Counsel, (co-author).


Choice-of-Law Analysis Applies to Nationwide Class Actions Asserting U.C.C. Warranty Claims, Committee on Commercial & Business Litigation, ABA Section of Litigation (Winter 2004) (co-author)


Note, Forcing Constraint: The Case for Amending the International Emergency Economic Powers Act, 78 Texas L. Rev. 1181 (2000)

Recipient of the Best Constitutional Law Note Award 1999 & Best Published Note Award 2000


Innovative Thinking in Jury Innovations, 18 Texas State Bar Litig. Sec. Rep. 15 (1999) (co-author).


Named One of Houston's Top Lawyers by Houstonia Magazine, 2017


Named One of Houston's Highest Rated Lawyers by Houstonia Magazine, 2013


Named "Rising Star" in Criminal Prosecution by Texas Monthly Magazine, 2008 (One of only two prosecutors with the Harris County District Attorney's Office to receive this distinction).


Named "Rising Star" in Business Litigation by Texas Monthly Magazine, 2007