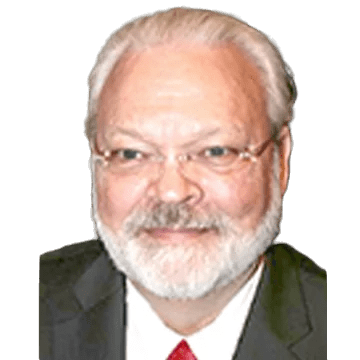 James D. Gaughan
Texas Justice Center
4900 Fournace Place, Suite 200
Bellaire, Texas 77401
Tel: (888) 852-3010
Biographical
I'm a Strong Advocate for Dispute Resolution and deliver quality service with a focus on solutions. I draw upon a broad base of practical experience from my 30 plus years in business and corporate law to provide effective Mediation and Arbitration Services.
With 30 plus combined years in business and corporate law and private practice, I now provide Mediation and Arbitration Services to companies and individuals seeking to resolve disputes arising from their business or interpersonal relationships.
My background experience as in-house counsel for over 18 years, along with my 15 plus years in private practice, have shaped my strategies for effective Dispute Resolution. My experience extends beyond the U.S. as an executive officer of diversified publicly-held holding companies with world-wide operations.
I produce creative workable solutions to seemingly intractable disputes by drawing on my experience working with business leaders to form and manage complex corporate structures, transactions, and relationships.
Practice Areas
I offer my services to businesses and individuals seeking to resolve disputes arising from their business or interpersonal relationships, such as:
Business Transactions
Business Divorce Issues
Business Management Issues
Shareholder Disputes
Contract Disputes
Partnership Disputes
Commercial Transactions
International Transactions
Securities Disputes
General Litigation
Complex Civil Litigation
Corporate Reorganizations
Medical Billing Disputes
Memberships, Affiliations & Licenses