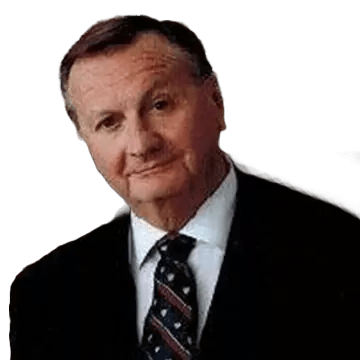 Hon. Charles W. Seymore
Texas Justice Center
4900 Fournace Place, Suite 200
Bellaire, Texas 77401
Tel: (281)804-7759
Biographical
After earning his Juris Doctorate at the University of Houston Law School, Justice Seymore initiated and maintained a successful civil litigation practice. He tried more than eighty cases in State and Federal courts throughout Texas. His clients prevailed in ninety percent of cases tried to a jury verdict. Justice Seymore received an "AV" rating from Martindale-Hubbell, the highest peer review rating for competence and character in the law profession. During seventeen years as a first-chair litigator, Charles focused primarily on personal injury and insurance contract disputes. He also represented clients in cases that involved professional liability, products liability, construction contract, real estate, property damage, commercial transactions, and related business disputes.
Justice Charles Seymore served on the Fourteenth Court of Appeals in Houston, Texas from January 1, 2001 through December 31, 2012. While serving as an appellate judge, he authored or participated in opinions on criminal, family, professional liability, attorney misconduct, personal injury, insurance contract disputes, oil and gas production and transmission, and various commercial transaction cases.
Currently, Justice Seymore provides Alternative Dispute Resolution services as a Mediator, Arbitrator, Property Damage Umpire and Special Judge.
Practice Areas
Arbitration
Class Action & Mass Tort
Construction
Employment Law
Health Systems
Insurance
Intellectual Property
Mediation
Personal Injury & Torts
Real Estate
Education
B.A. Sociology & History, Southern Nazarene University, 1972
J.D. University of Houston, 1983
Memberships, Affiliations & Licenses
State Bar of Texas
State Bar of Colorado
Houston Bar Association
Fort Bend County Bar Association
Texas Bar Foundation
American Judicature Society
Texas Center for Legal Ethics
Chartered Institute of Arbitrators
Pi Sigma Alpha Honor Society
Distinguished Faculty, Houston Bar Association
Outstanding Alumnus, Southern Nazarene University, 2001