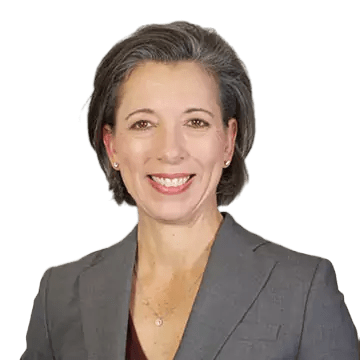 Felicia Harris Hoss
Texas Justice Center
4900 Fournace Place, Suite 200
Bellaire, Texas 77401
Tel: (888) 852-3010
Biographical
With 25 years of combined legal experience as a civil and commercial litigator, TMCA credentialed mediator, negotiator, arbitrator, and appellate briefing attorney, Felicia's practice now focuses on the resolution of disputes privately, fairly, efficiently, and professionally through mediation and arbitration (ad hoc and administered) proceedings.
After clerking for Chief Justice John Cayce at the Second Court of Appeals, Felicia started her law firm career in a Houston litigation boutique, and later was a Houston-based litigation partner in national and regional law firms. She has tried and settled cases pending in state and federal courts, as well as in arbitration. She has advised individuals and companies (privately-held and publicly-traded) in simple to complicated multi-party business disputes in a range of industries including energy, energy services, healthcare, insurance, and technology on a spectrum of claims including contract disputes, negligence, personal injury and wrongful death, business formation and dissolution, trade secrets, employment agreements, employment discrimination and harassment, business torts, corporate governance and fiduciary duties, nursing home operations, product liability, the UCC, and warranty claims among others.
Felicia has been recognized by her peers for inclusion among The Best Lawyers® in America in commercial litigation (2021-2023).
Practice Areas
Arbitration
Employment Law
Energy & Utilities
Health Systems
Insurance
Intellectual Property
Mediation
Personal Injury & Torts
Real Estate
Education
J.D., South Texas College of Law, summa cum laude (1st in Class), 1997
Selected by peers as "Outstanding Female Graduate"
Articles Editor, SOUTH TEXAS LAW REVIEW
B.A., Texas A&M University, cum laude, 1992
Section Editor, AGGIELAND (TAMU's Yearbook)
Memberships, Affiliations & Licenses
American Arbitration Association National Registry of Arbitrators, Commercial, Energy, Consumer Arbitration Panels
United States District Court, Southern District of Texas, Alternative Dispute Resolution Provider
Texas Comptroller Registry of Arbitrators, Property Tax Appraisal Appeals, Arbitrator
Harris County Dispute Resolution Center, Board Member & Volunteer Mediator & Arbitrator
Houston Bar Foundation 2021 Award for Outstanding Contribution to the DRC, Recipient
Early Dispute Resolution Institute, Mediator
Texas Mediator Credentialing Association, Credentialed Mediator
State Bar of Texas
Alternative Dispute Resolution Section, Member
American Bar Association
Dispute Resolution Section, Member
Arbitration Committee, Member
-Mediation Committee, Member
– Mediation Week Program 2022 (October 19, 2022), Co-Chair
-Early Dispute Resolution Committee, Fellow (2023) and Member
-Women In Dispute Resolution, Member
– Programs Subcommittee, Member (2022-2023)>
Litigation Section, Member
Houston Bar Association
Alternative Dispute Resolution Section, Member (2021-Present)
-ADR Council, At-Large Member (2022-2023)
-Fee Dispute Committee Member (2022-2023)
Professionalism Committee, Co-Chair (2022-2023), Member (2021-2023)
-2023 Texas Day of Civility Program Committee, Member
-Moderator, 2022 Texas Day of Civility Program, April 29, 2022
-Co-Chair, Mentorship Subcommittee (2021-2022)
Speakers Bureau Committee, Member (2021-2023)
-Speaker, How to Hire an Attorney, March 8, 2022, City of Houston Dept of Neighborhoods
-Speaker, Three Rs for Conflict Management & Dispute Resolution, August 17, 2022, Houston NW Bar Ass'n
Brazoria County Bar Association
Dispute Resolution Practice Area
-Speaker, Three Rs for Conflict Management & Dispute Resolution, August 12, 2022
Texas Bar College, Member
Texas Bar Foundation, Fellow
Houston Association of Women Attorneys, Member
Texas Association of Mediators, Member
University of Houston ADR Negotiations and Arbitration Teams, Coach (2022)
Basic Mediator Training (2014, Manousso Mediation Training & Alternative Dispute Resolution Services)
Arbitrator Training (2022, American Arbitration Association)
Health Care Arbitration Training (2021, American Health Law Association)
ARB Appeal Arbitrator Training (2021, Texas Comptroller of Public Accounts)
Basic Arbitrator Training (2021, Manousso Mediation & Arbitration LLC)
Early Dispute Resolution Neutral Training (2021, EDR Institute)
Elder & Adult Care Mediator Training (2021, Manousso Mediation & Arbitration LLC)
Family & SAPCR Mediator Training (2021, Mediation Dynamics)
Implicit Bias Training (2021, Houston Bar Association)
State Bar of Texas (1997-Present)
United States Court of Appeals, Fifth Circuit
United States District Courts in the Northern, Southern, Eastern and Western Districts of Texas
Admitted pro hac vice in the courts of other states (including Louisiana, Oklahoma, Indiana)
City of Pearland
Councilmember, Position 4 (2006-2009; 2009-2012)
Mayor Pro-Tem (2009-2010)
Pearland Economic Development Corporation, Director (2003-2006)
Center for Houston's Future Leadership Forum, Graduate, Fall 2009
K9s4Cops, Second Annual "2-9s for K9s" Charity Golf Tournament, Co-Chair (2014)
Local Areas Served
All regions in Texas
All regions in the U.S.
Austin
Dallas
Great Plains
Gulf Coast Plains
Houston
North Central Plains
San Antonio